Company Profile & Services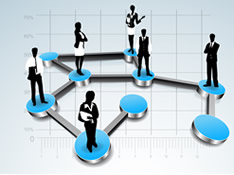 Ragi Deri an agency, established by Islam Gulseven in 1993.
Since the beginning, we realised that good service and value go hand-in-hand to create a successful business.
We are based in Istanbul and we have a well-established network of top quality manufacturers that handle a range of textile & leather merchandise to various countries such as South Africa (550 outlets), Kenya, Cameroon, Israel and Germany.  Islam – maybe list some of the companies that you supply in each country?
The services we offer are as follows:
Sourcing
Product Development & Market Research
Pricing
Trip Assistance
Quality Control
Shipping
What makes us valuable to you?
Our staff, :Each one of us is a Professional in their sector.  Our Account Executives are fluent in both German, English. They are here to make your life as simple as possible.  We have over 20 years worth of experience in this game.
We have a large network of manufacturers that we can call on.  We realise that we are only as good as our suppliers.  It is important to us (and our clients) that our suppliers are able to meet our requirements with regard to deadlines, quality and price. We are also constantly looking for new and innovative manufacturers to add to our portfolio.
What is our mission?
It is our mission to make our customers feel comfortable and confident, to feel that their business is in capable hands, and will be executed according to their specifications.
We make sure that our customers get the product they want, at the price they can agree to, with their quality standards applied, and on time.
We also make sure that our manufacturers trust us and are treated fairly while they comply with our customers code of ethics and quality standards.
SERVICES
Our Services mainly include the following activities:
RESEARCH AND DEVOLOPMENT:  
Ragi Deri has the experience and the contacts of turkish manufacturers needed to help you locate the right suppliers at the right price. Our Account Executives are  are there to keep an eye on international trends and to translate this into a product that will work for you..
It is our mission to help create a commercially successful product. This is where our sourcing of fabrics, accessories and manufacturers come into play.  Mood boards and story boards are created to guide the thinking/creative process.
With our thorough knowledge of all the different manufacturing districts in Turkey and our continuous sourcing of suppliers, we are in the best position to help you produce your own products through reputable and competitive producers.
QUALITY ASSURANCE (QUALITY MANAGEMENT):
We are the guards of our customers' products. We are the controllers, the protectors and the inspectors.As an Agency we take every imaginable measure to guarantee a high standard in every aspect – ranging from regular site inspections, maintenance checks,  to translation and transfer of customers' guidelines, manuals to all our manufacturers and suppliers.  Our relationship with our suppliers is a good one.
We keep a keen eye on the whole manufacturing and delivery process.  We have a customised inspection list for each style and product.  This is unique in the industry.  We also share our progress reports with our customers. 
We ensure that the product is made according to set standards and shipped on time. We do this on the production lines.We aim to put the stamp of approval on every shipment that leaves our premises.
We are at every factory and at every subcontractor of every factory every day. We asses them before production starts for ethical as well as technical correctness. We follow them as production progresses and do not allow production to continue unless all problems are resolved to the satisfaction of all parties: That means us, the factory managers, the account executive at Task and ultimately the customer.
We also have training seminars among ourselves to discuss typical problems that we encounter.  We revise and update our QA systems and AQL regularly.
We pay attention to every detail without losing sight of the commerciality of each product.
ASISTANCE & ORGANIZATION OF TRIPS:
Ragi will organize your trip to Turkey  - we will handle your accommodation and local transport requirements. We will deal with the logistics of getting you to and from your hotel, to the factories and out to meals. 
BUY FROM TURKEY:
It is still advantageous to buy from Turkey.  While textiles may be cheaper in the Far East, you are limited to having to buy large quantities. 
Delivery lead time: To make the combination of high quality and competitive prices even more attractive, the delivery lead time from Turkey is considerably shorter than anywhere else in the world. This allows you to make up-to the minute changes in production, lowering your risk as you stay on top of market changes.
Product development and improvement: The design talent and know-how of Turkish manufacturers is available to help you improve and modify your products instead of merely reproducing them, as manufacturers in other parts of world would do.
Technology: The production in Turkey is made in modern factories which are equipped with up-to date and state of the art technology machineries.
Conclusion:
We trust that this will give you an idea of what we are capable of and we look forward to having a long-lasting and mutually beneficial relationship.